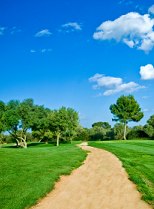 Professional Qualifications as Counsellor and Psychotherapist
BA(Hons).
Dip HIP. Diploma in Humanistic and Integrative Pyschotherapy.
FAETC. ( Certificate in teaching in Adult Further Education ).

A wide experience in a variety of careers.
Restaurant Cook
Community Development Worker
Cleaner

Areas of Specialism
I have experience of working with a range of complex issues with women, men, couples and young people, which include the following;
Losses, bereavements, physical and psychological illnesses, eating disorders, attachment disorders, lack of self esteem, feelings of worthlessness, depression, self-harm, adoption, gender and sexuality, addiction, relationship issues; there are common reasons for seeking a psychotherapist.
In couple therapy I work to enable couples to understand and communicate with each other to create a more fulfilling and creative relationship. Difficulties in communication and chronic misunderstanding can lead to repetitive and destructive arguments which never achieve the aim of resolution.

I have been employed by the NHS in Somerset for a number of years as a Practice Based Therapist, working both short and long term with individuals and couples.
I have worked in a University, employed as a Senior Assessment Counsellor in Student Psychological Services.


Sessions and Fees.

My fee for each 50 minute session is usually £60 for individuals and £70 for couples.
I usually recommend meeting once a week, during my work periods. Generally I take 4 - 6 weeks holiday each year, and will let you know well in advance. I expect you to pay for all other sessions. I do try to be flexible if you need to rearrange a session, but cannot always guarantee to be able to do so.

Sometimes, if you are not able to get to your session we can arrange for a telephone or email contact, which can also offer you additional support at times of need.

Psychotherapist and Counsellor in Wells and Glastonbury, Somerset.